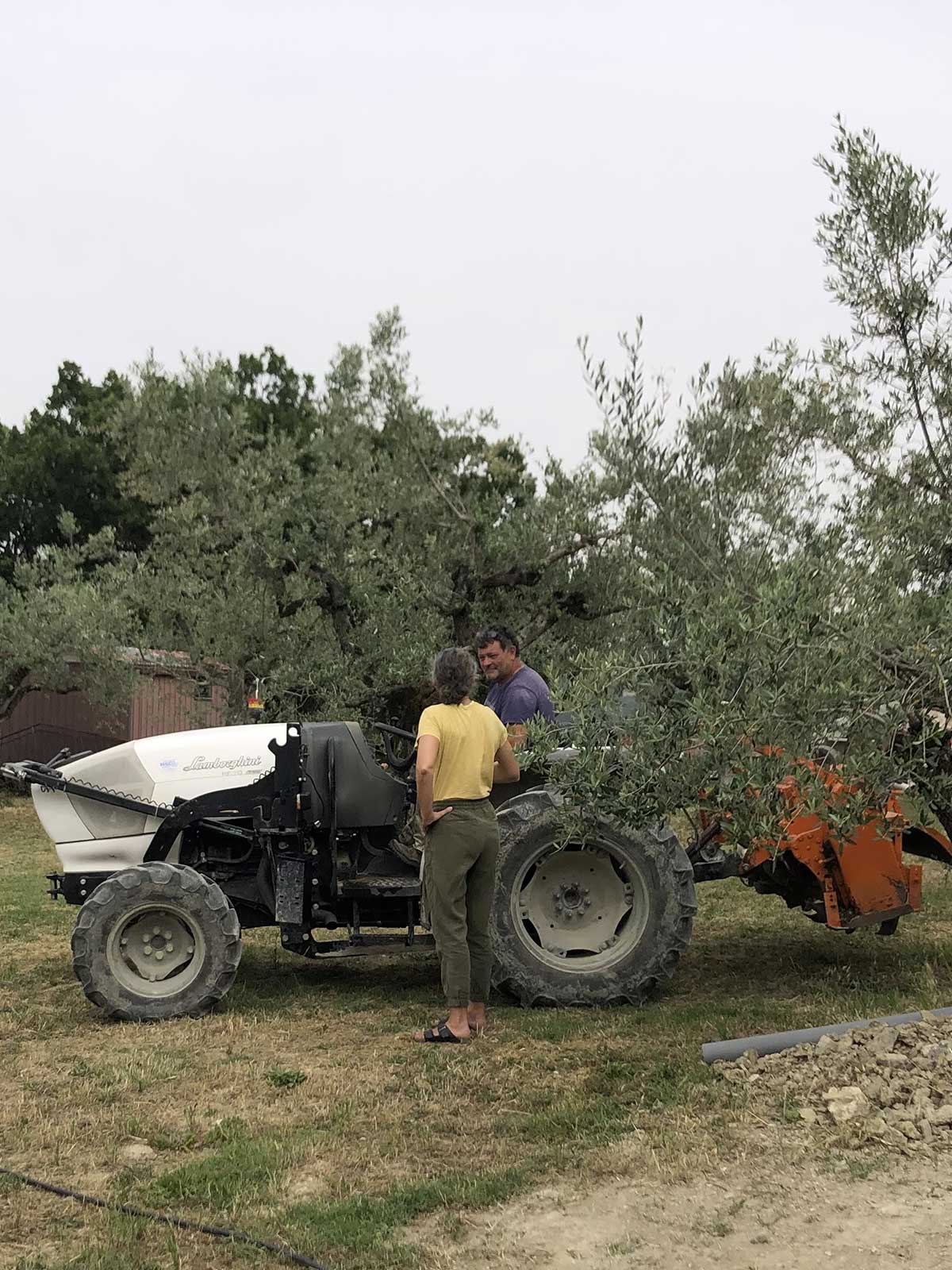 Alvaro Salviati – Agricoltore
Alvaro discussing plans with Laurence for the very first preparation of the vegetable garden.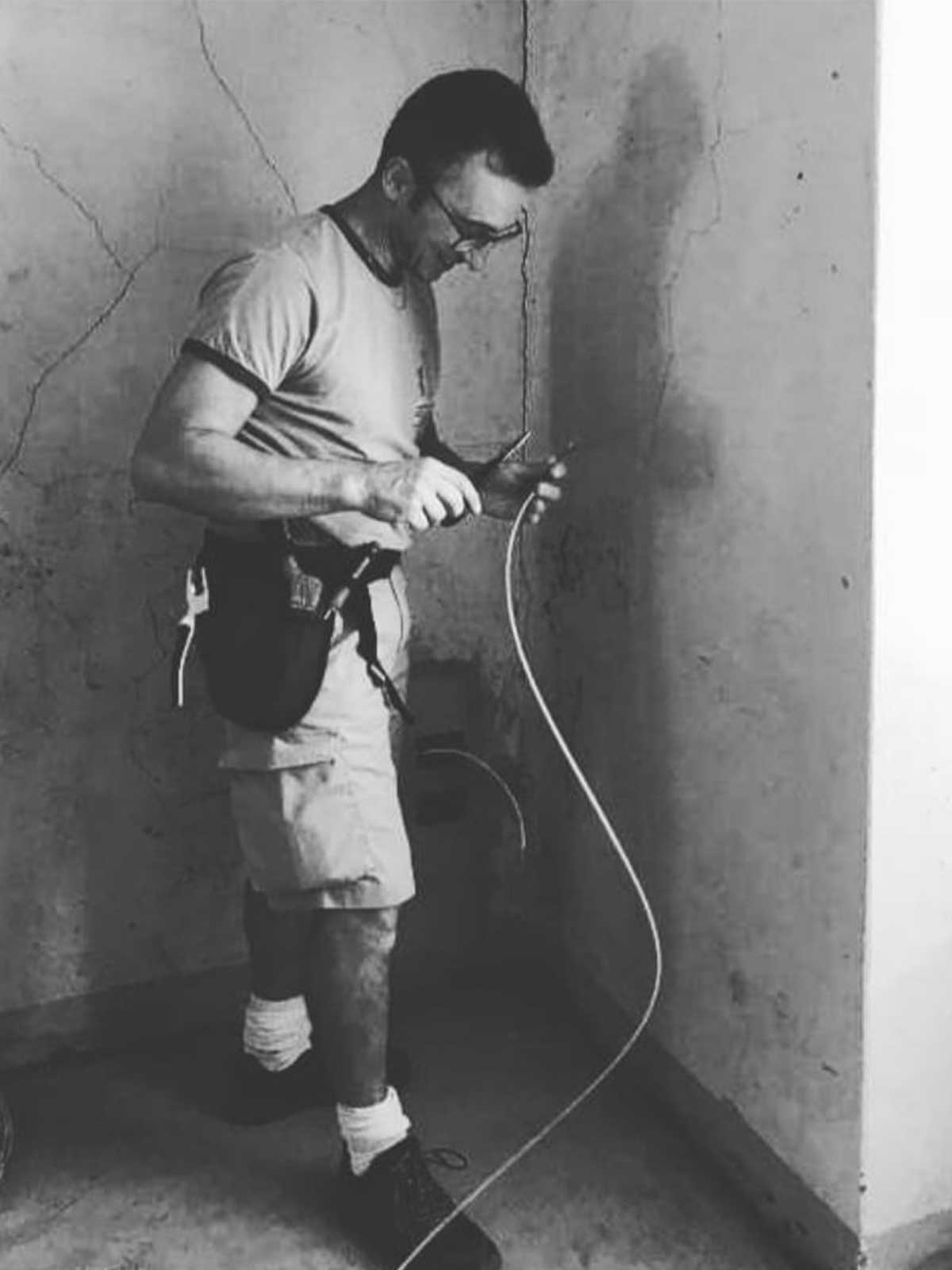 Andrea Orlandi – Electrician
Andrea installing new electric cables in the Oak Room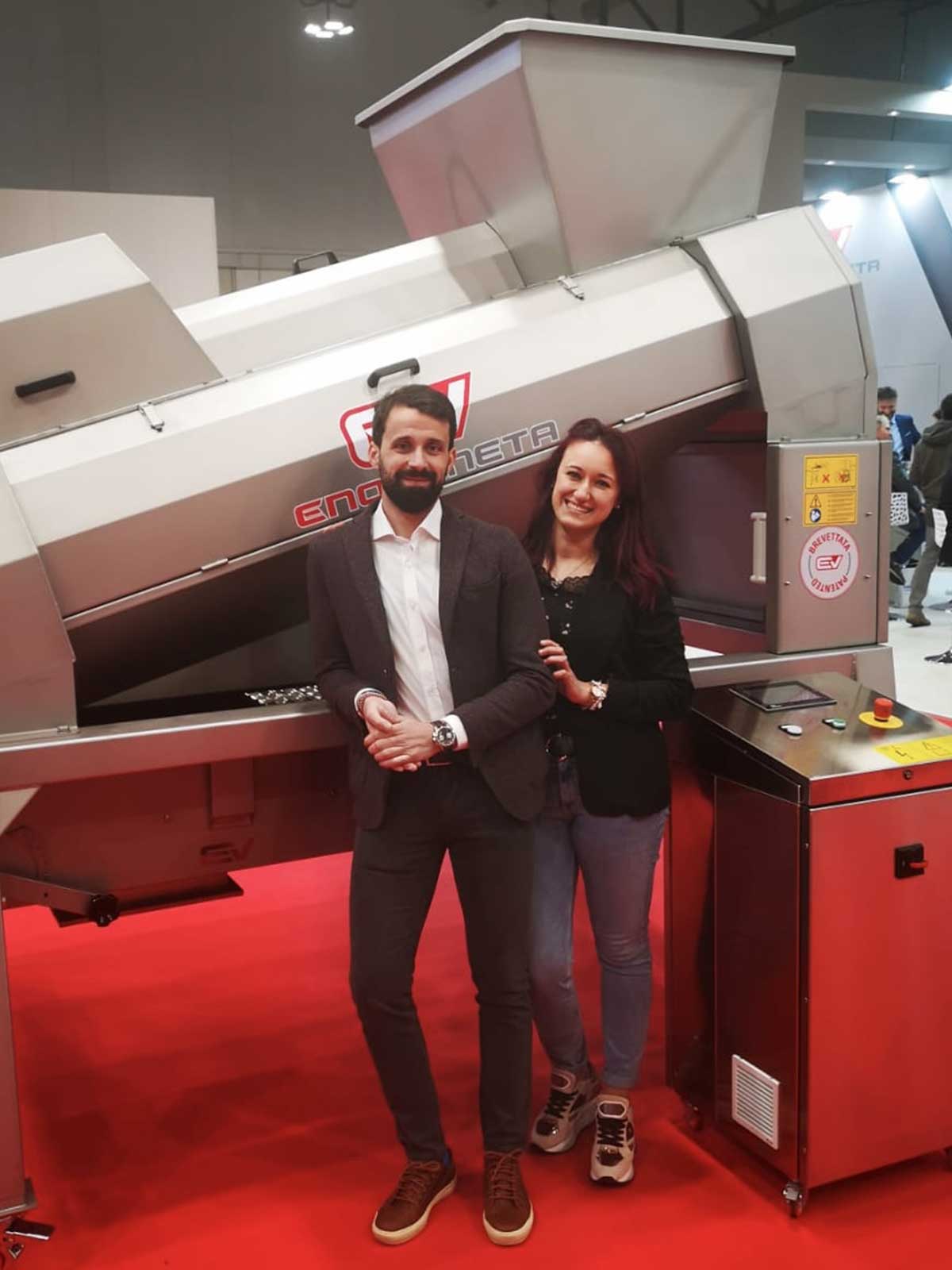 Enoidee Team - Consulente enologica
Fabrizio e Giulia i nostri fornitori di macchine agricole di fiducia!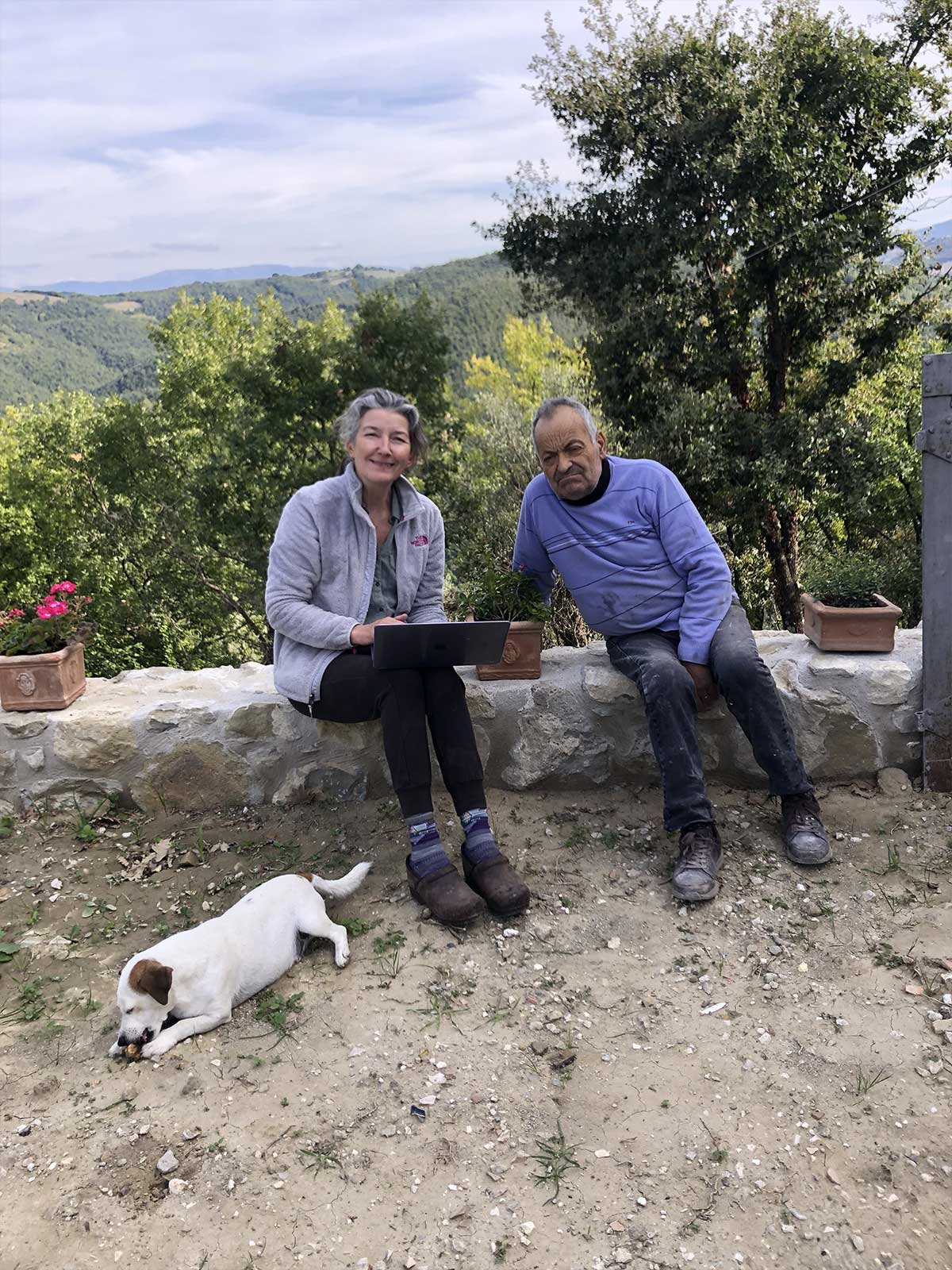 Giancarlo Cassiani - Master Mason
Laurence and Giancarlo discuss the plans for the tower room.
Giuseppe Bonni: upholsterer
Giuseppe in his studio working on one of our salon chairs.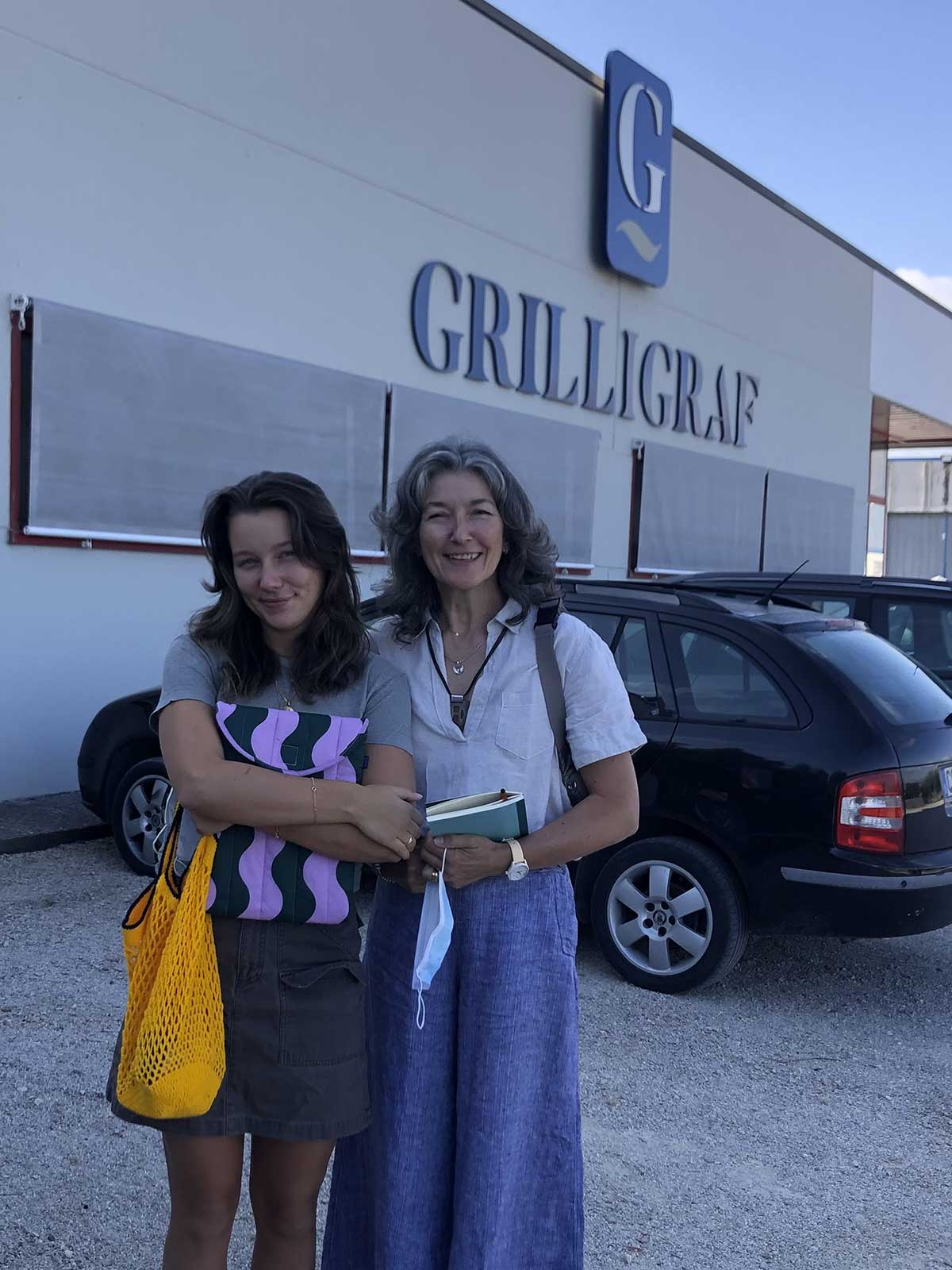 Grilligraf – Printing House
Laurence and Louise-Audrey at Grilligraf, our printing company for Le Clarisse leaflets and carton cases.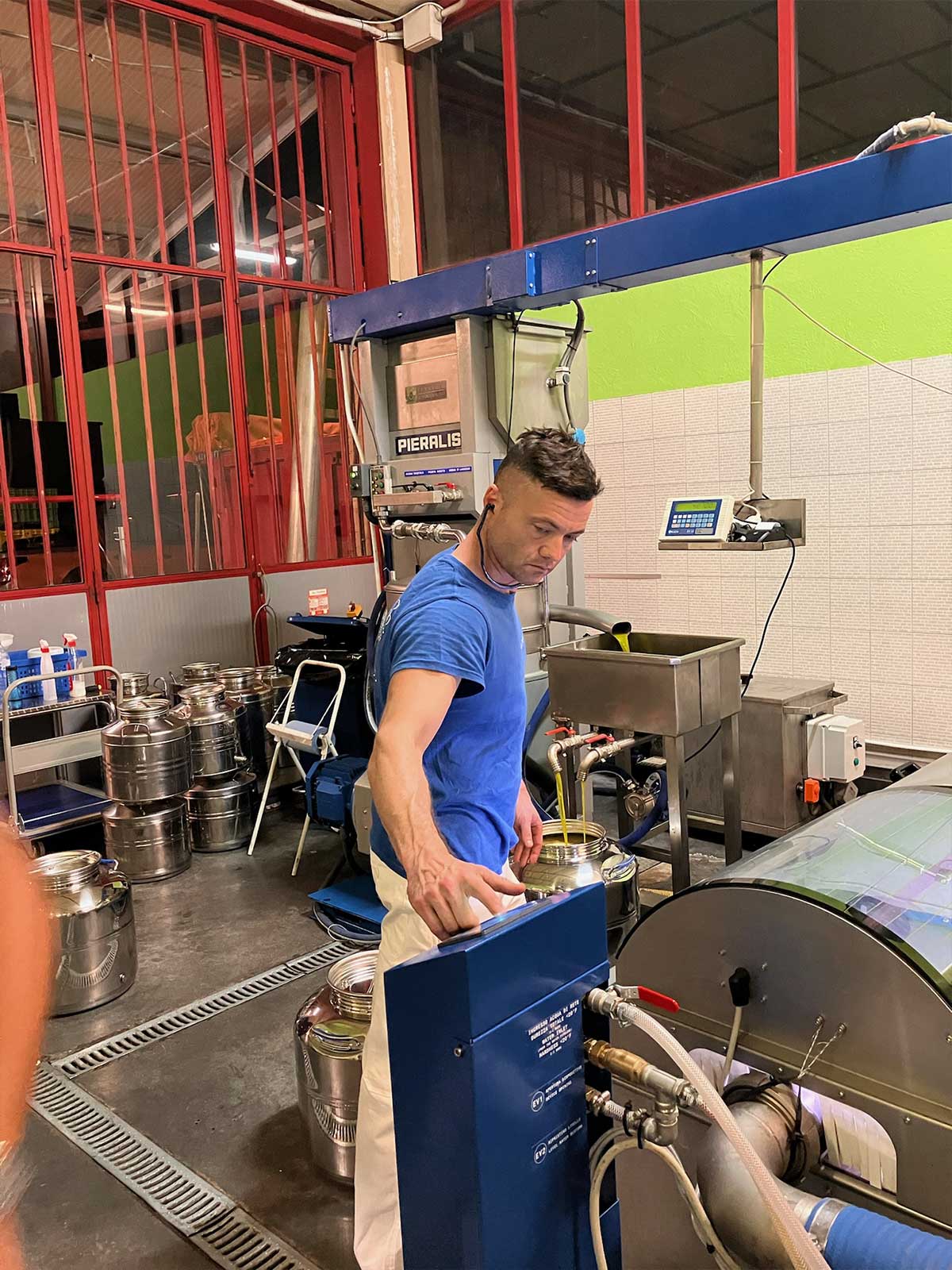 Il Nocciolino – Frantoio
Giampaolo, co-owner, supervising the milling of Le Clarisse EVOO.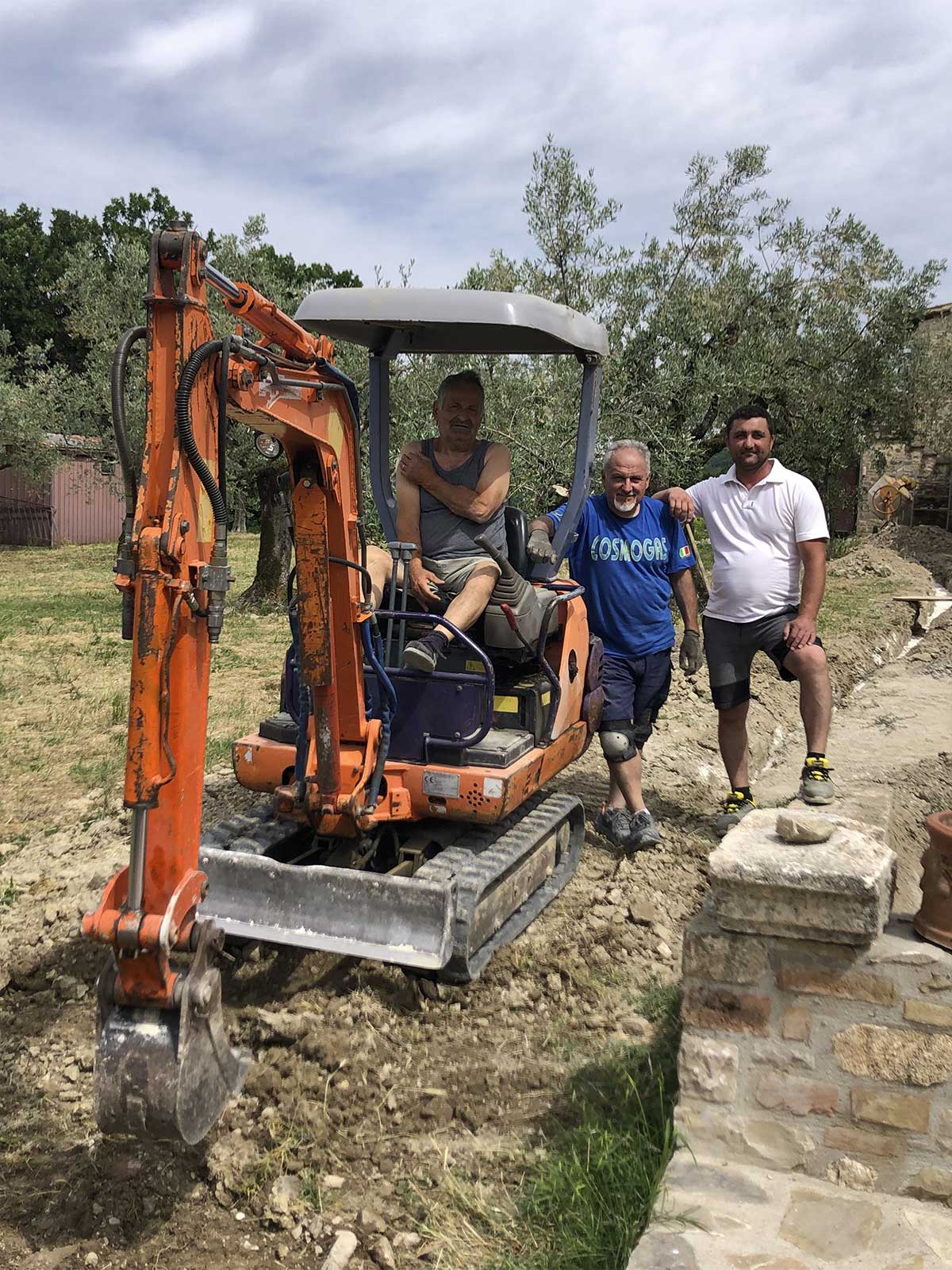 Luca Matelli – Plumber
Giancarlo, Luca and Valentino while installing the rain water collection pipes.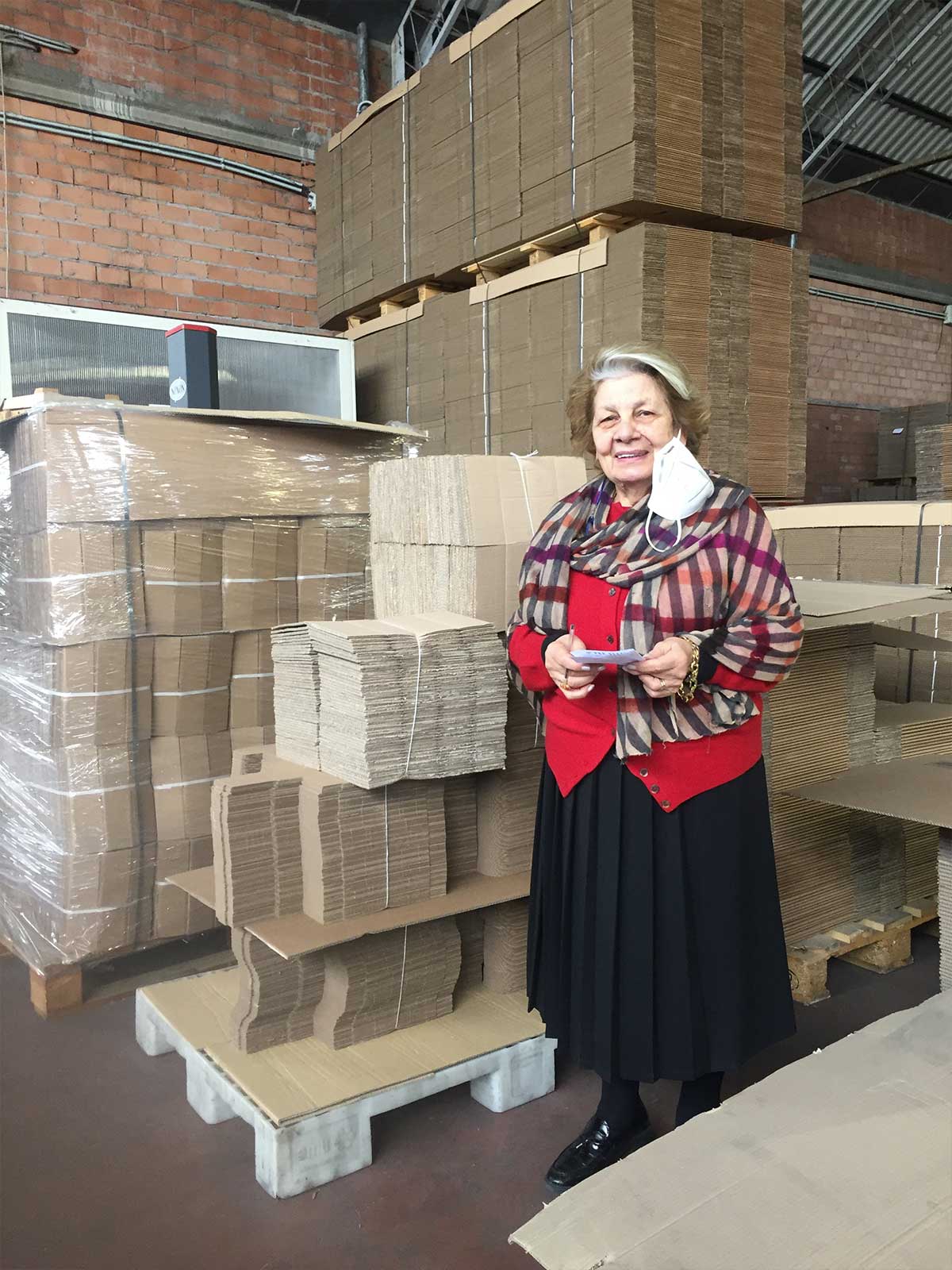 Sisac – Scatolificio
La signora Marisa, owner, supervising the delivery of Le Clarisse shipping boxes.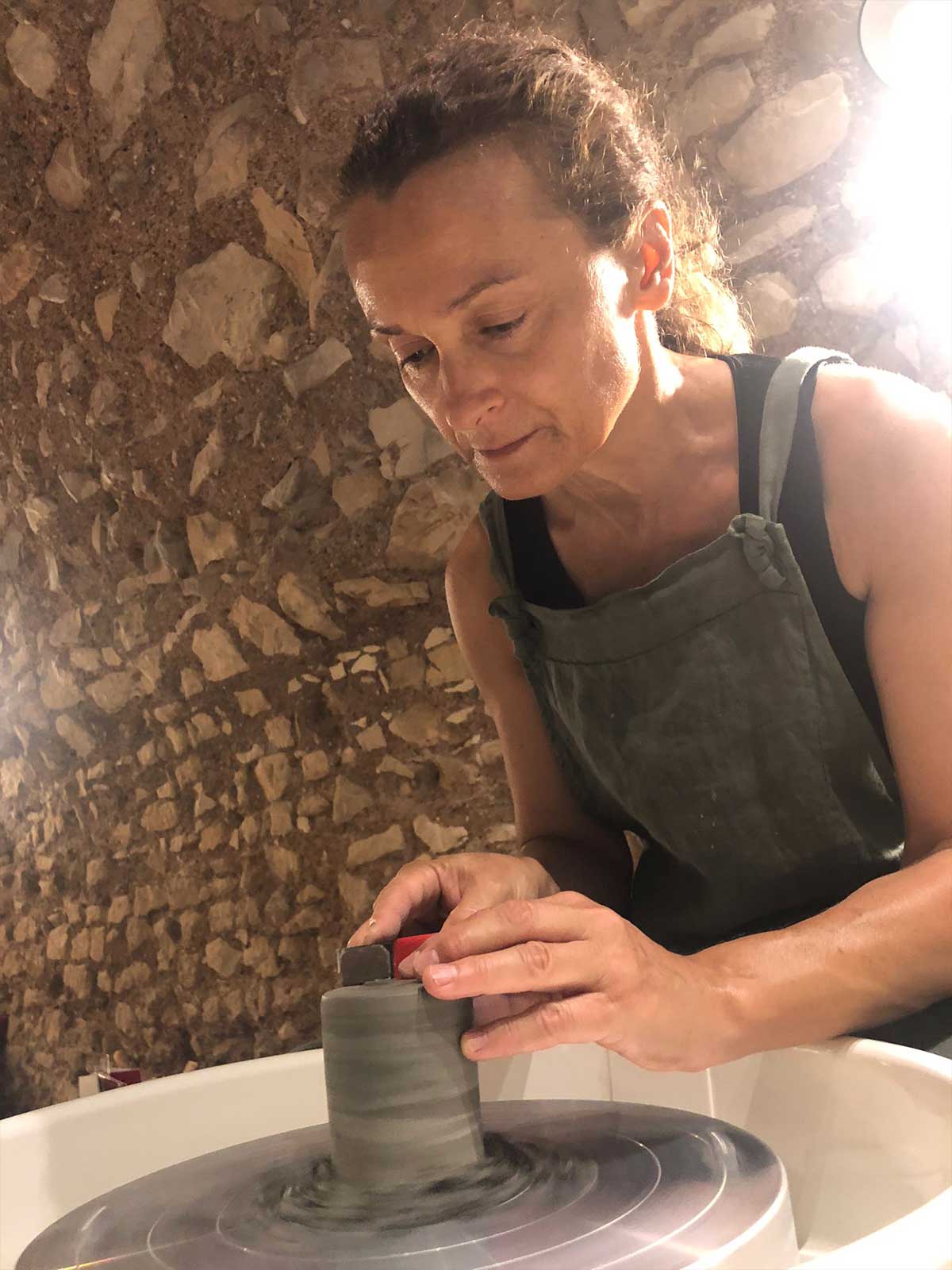 Studio Impronte Bigi – Ceramics
Antonella in her studio in Vicenza making our home perfume diffusers.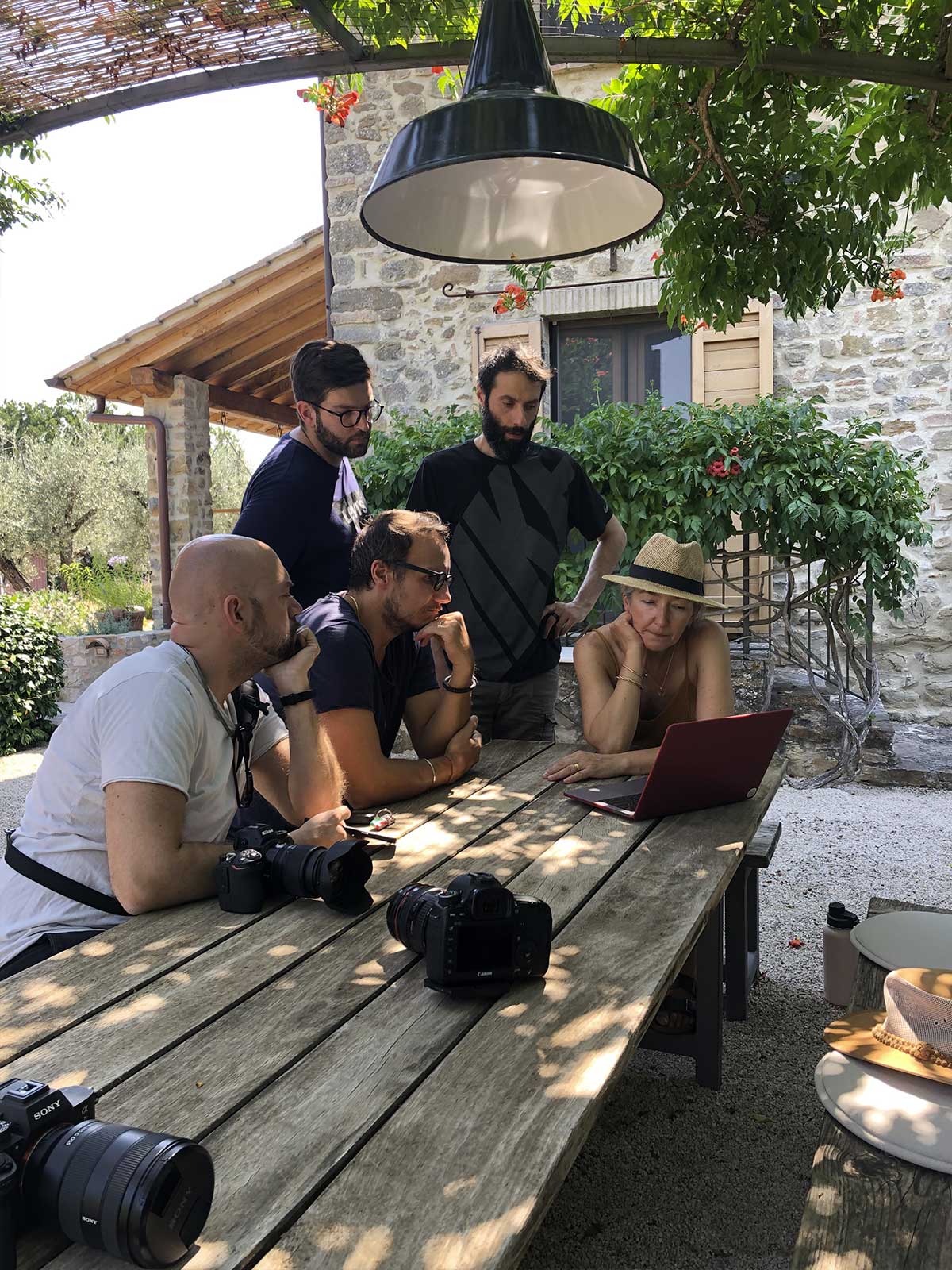 T&RB Group
Laurence and the TR&B team discussing the storyboard for the website videos.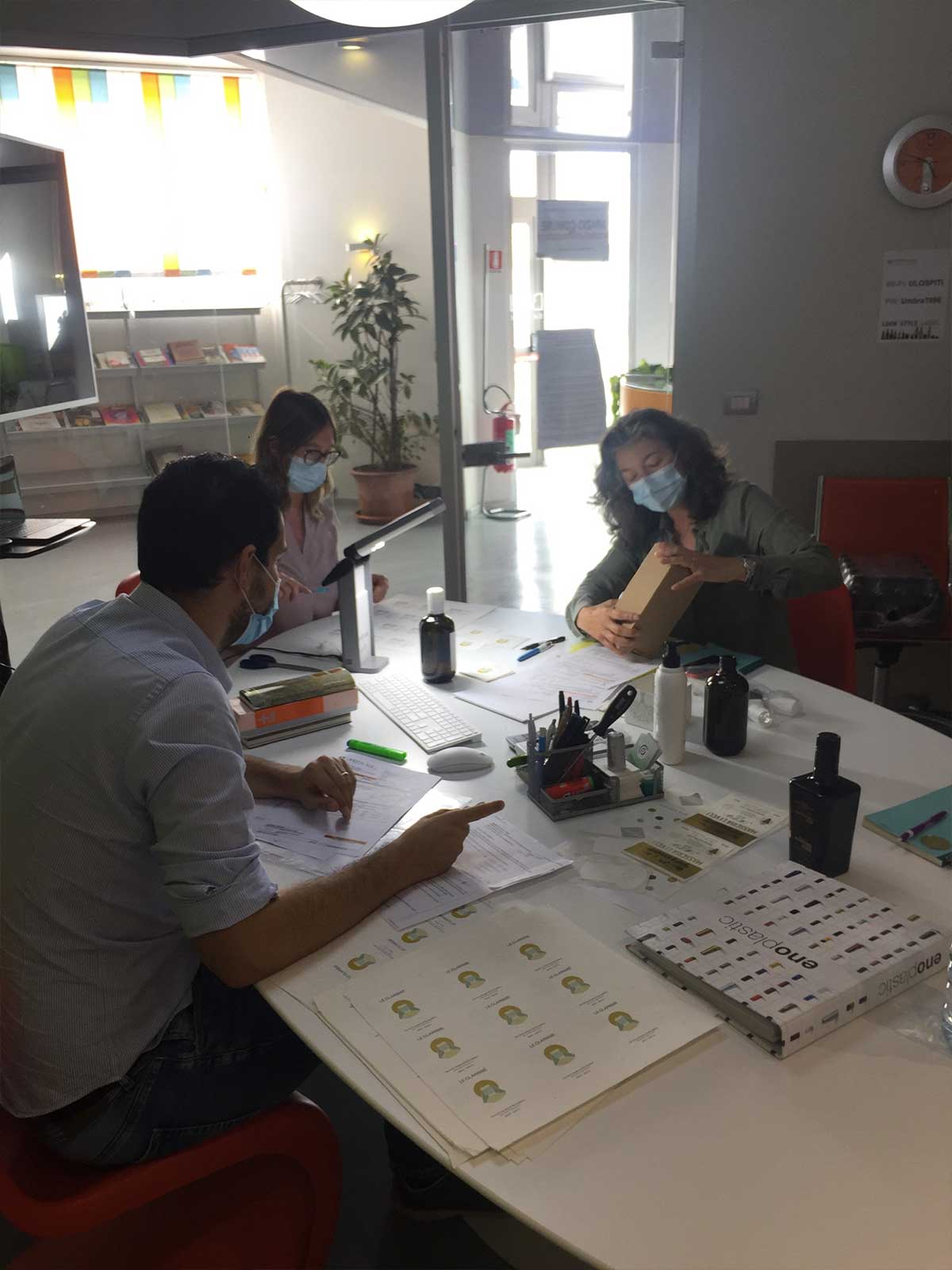 Umbra Labels
Laurence discusses the Le Clarisse label with Vania and Tommaso.