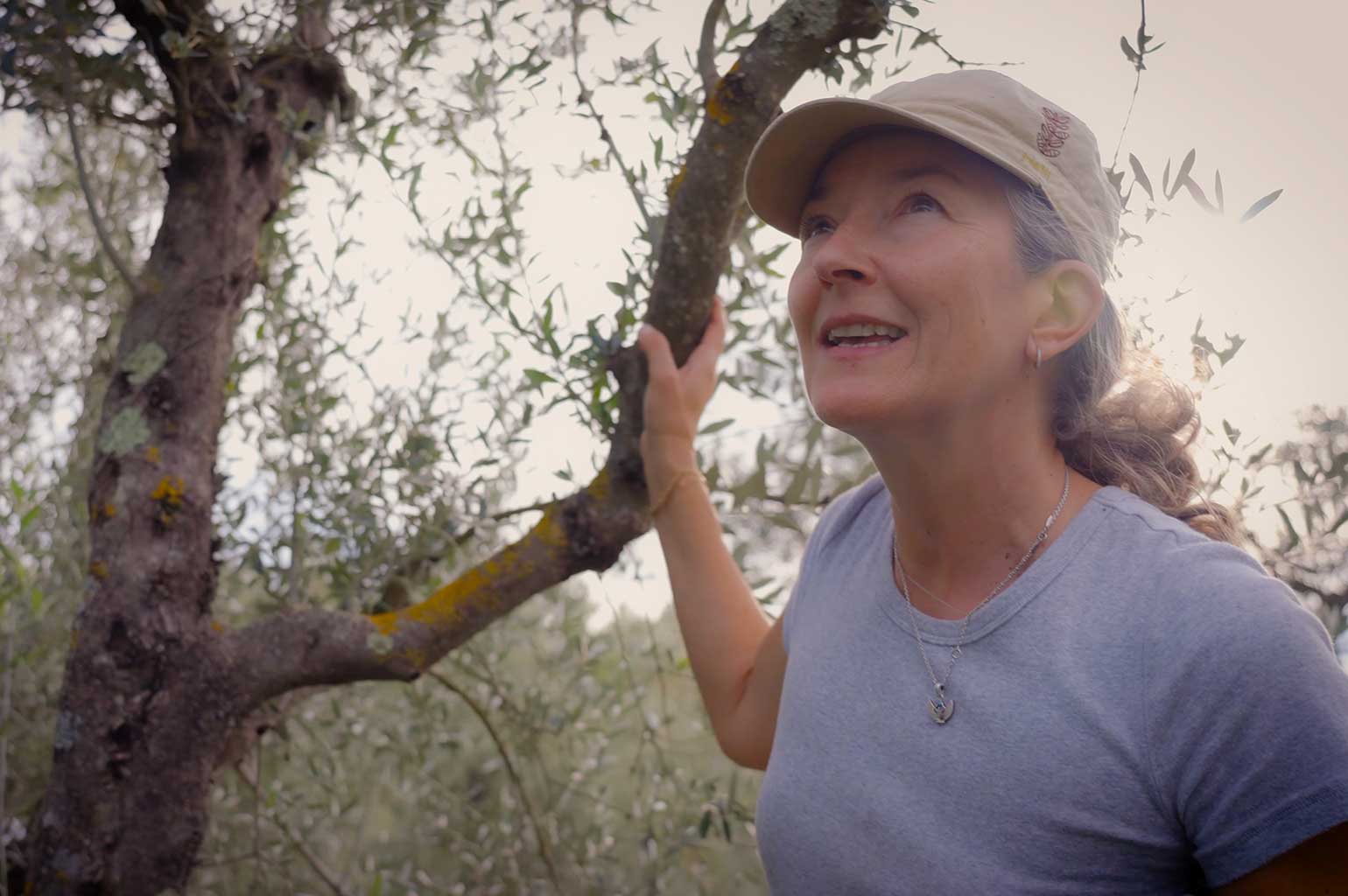 Laurence is the inspiration for and co-founder of Cultura Viva. You could call her a Renaissance woman: business graduate, artist, herbalist, yoga teacher, permaculture practitioner, the talent behind Le Clarisse EVOO and the designer of the guesthouse. She is the pillar of our family, a constant source of creativity and she keeps the bar exceptionally high in everything we do.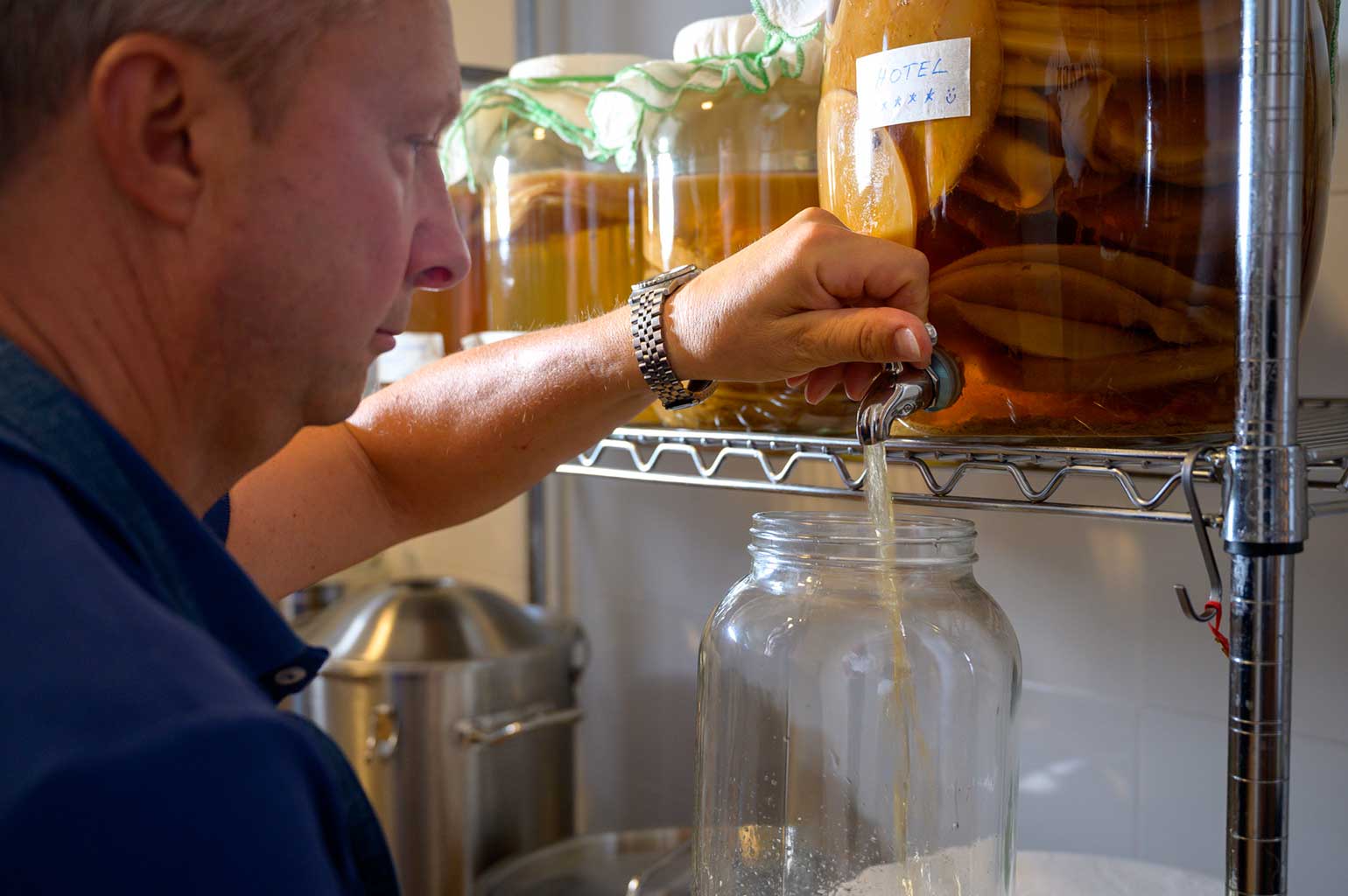 Stefano is co-founder of Cultura Viva. He leverages his engineering background for anything and everything technical. No task is too small or big for him and his determination is relentless. He is the master brewer of cultura viva Kombucha . He enjoys cooking and bringing his family together around the table. .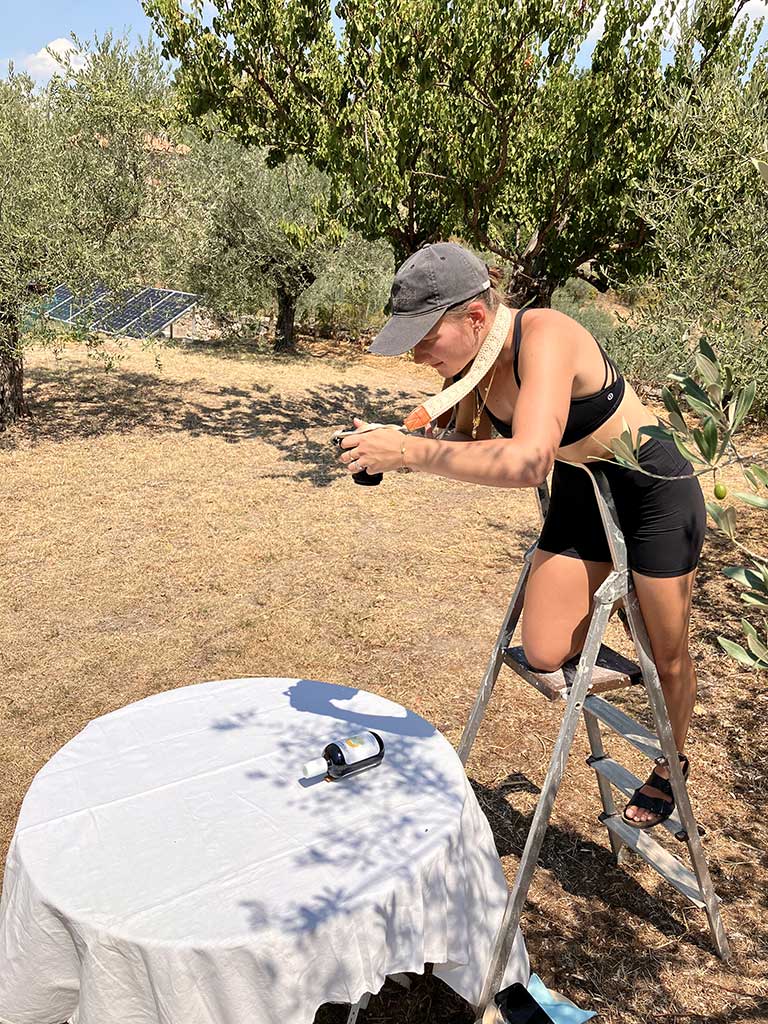 With a business, graphic design and photography background, Louise-Audrey is our branding, packaging, and social media content creator. Her designs are receiving constant positive feedback from our customers and consumers.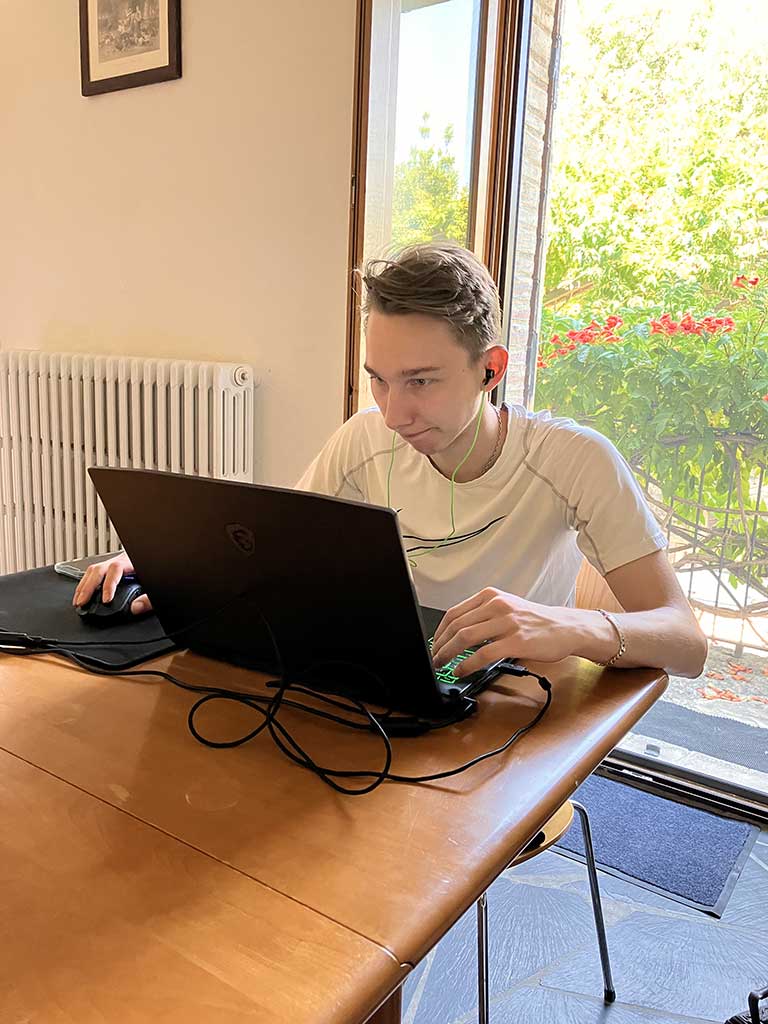 Vittorio – soon graduating in motion graphic design - is bringing computer animation in our social media, starting with our kombucha. His initial animations have already attracted the attention of many.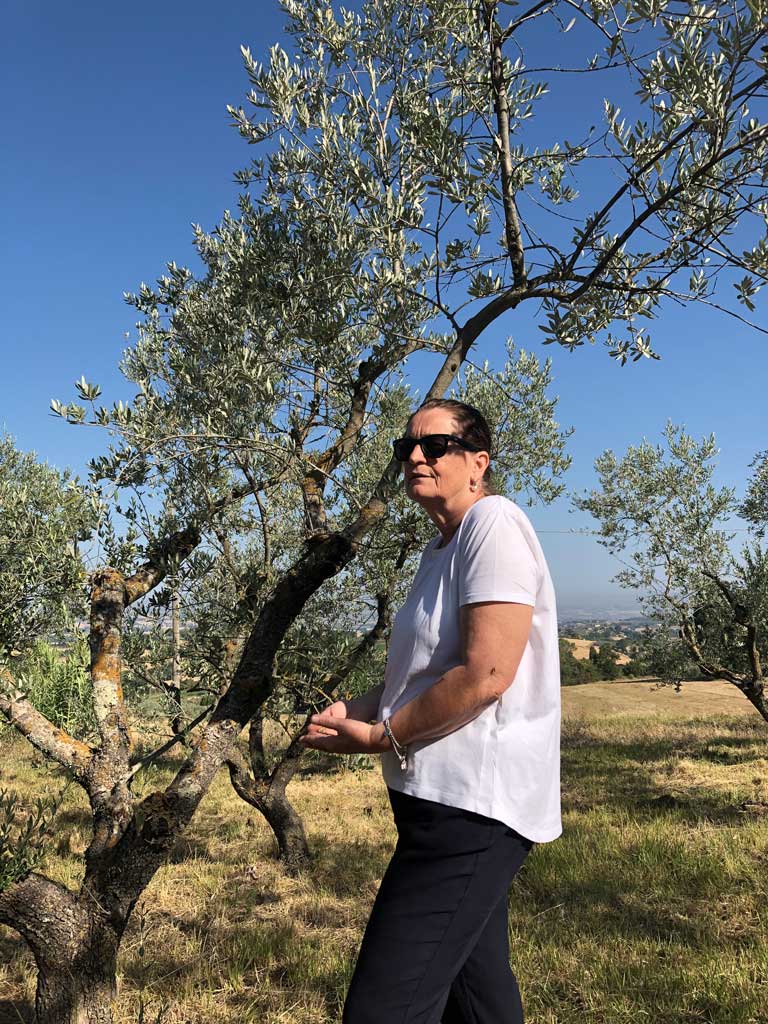 Angela is our invaluable agronomist and olive oil expert. She has dedicated her life to study and understand olive trees and olive oil making and is one of the most reputed experts in the sector in Italy and internationally.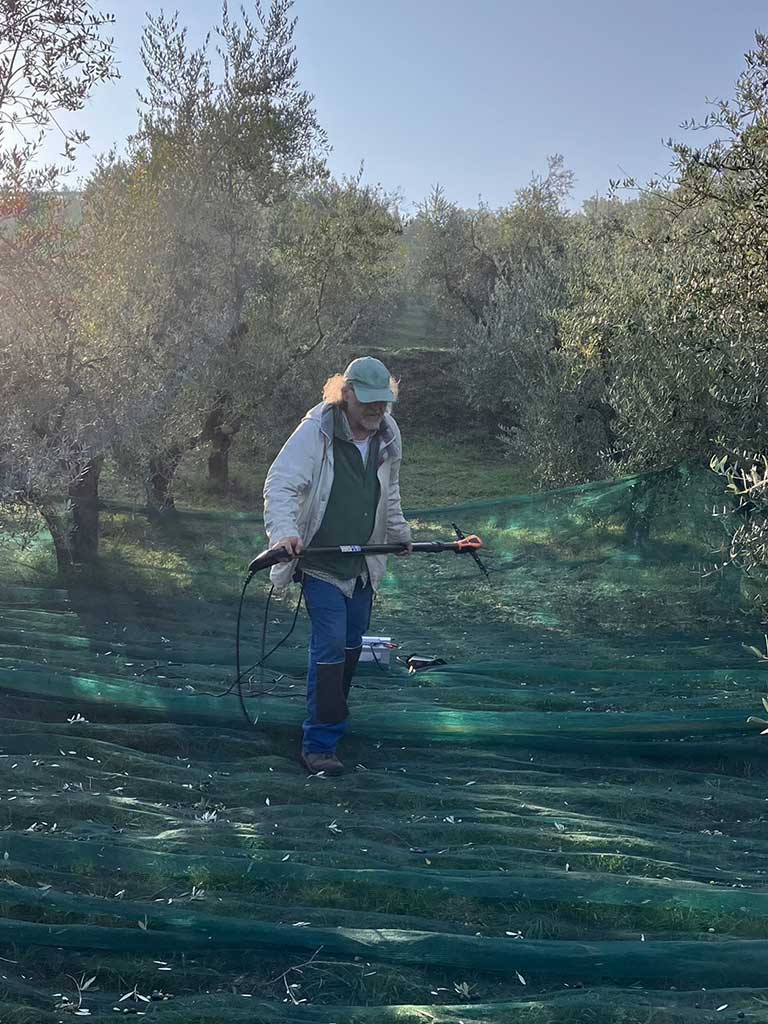 Giovanni is our trusted gardener. Tireless, you will always find him at our olive grove, our permaculture garden or chopping wood to prepare for winter.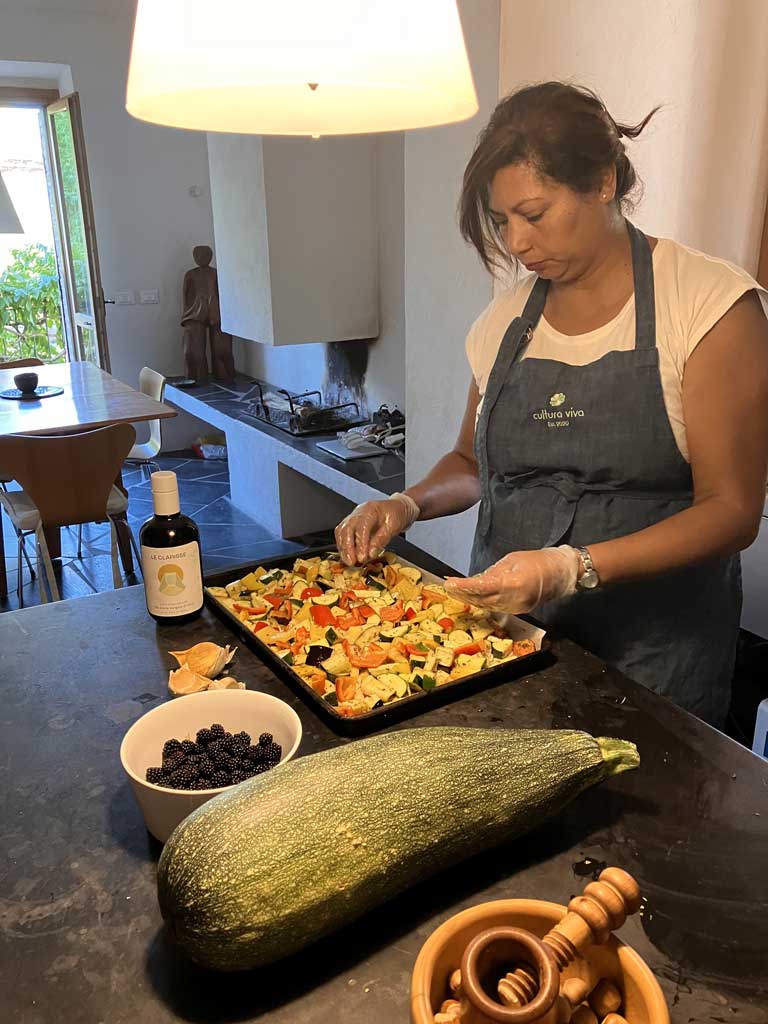 Originally from Colombia, Heny keeps our spaces clean and fresh and shares her talent in the kitchen with our family and friends. .